Dominant Mistress Text Roleplays With Slave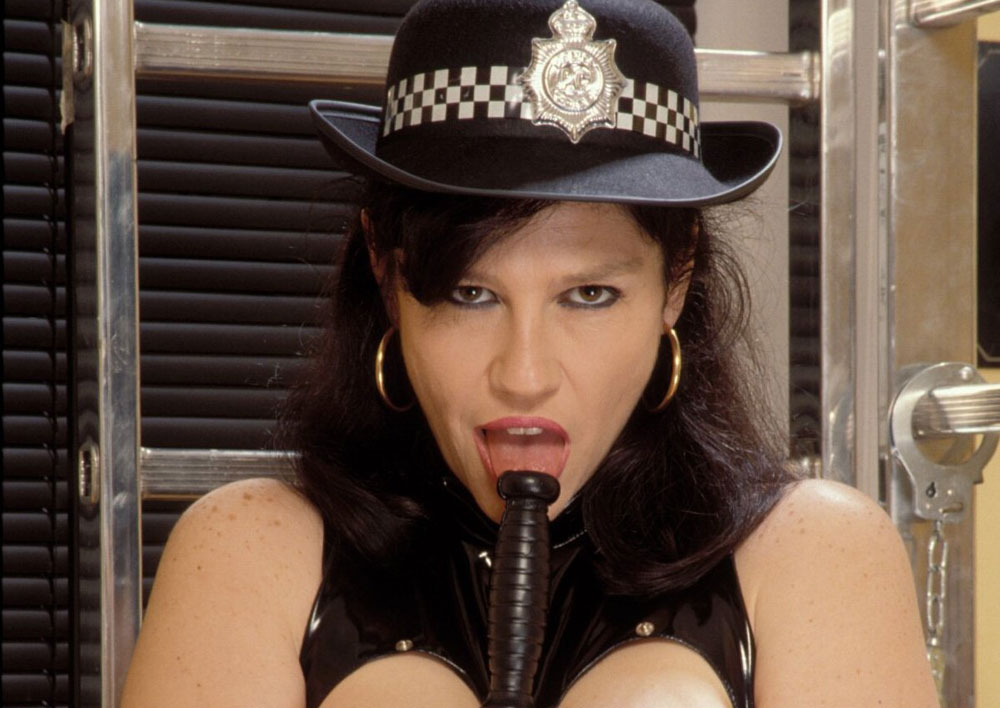 Sometimes, if I have no slave in my company and feel like playing, I get restless. In order to hone my skills to a sharp point, I like to engage with a submissive by mobile. I love a bit of dirty, dominant fun, so a text chat with a willing submissive suits my needs very well.
One night while I was paging through a bondage magazine, my mobile signalled that I had a slave who wanted some texting interaction. I obliged, and asked my prospective slave what he thought he was doing, approaching me without asking permission in the proper manner first. He texted "oh! so sorry, Mistress!" and asked what I required of him. I told him that he should first ask if he had my permission to text further, and then get on his knees and look up at me. I had him send me a photo to prove he was obedient. I looked, and since it met with my approval, we proceeded. I sent him a photo of myself. I was wearing a black corset and spike heels, and had a crop in my hands. I looked sexy and intimidating, and I asked him what he thought. Of course he texted that I had a wonderful body, and that he would feel very fortunate to worship any part of it I allowed him to. I could almost hear him whimpering and snivelling while he played with himself. I decided he was in need of some discipline right away.
I texted him again telling him to pull his pants down, and assume the position for a good whipping. I demanded a picture of him, with his bare behind showing. I smiled at the photo I got. He looked so eager to please. I directed him to imagine my crop, poised above him while he trembled in fear. The crop came down once, and then again, and I imagined the striping that would show on his buttocks. He was in an ecstasy of fear and desire, longing to receive whatever attention I showed him. If only he knew what I had in store for him next!
I asked him if he'd ever been on the receiving end of a toy such as the one I'd just showed him in a photo. It was big, black, and imposing. I smiled at the look of fear and surprise I imagined he wore. I told him to imagine me using some lubricant on him, and slipping a finger inside. I described how I'd work that finger around, giving him chills. He asked me to be gentle, and I laughed. I imagined his tightness loosening as I pressed the toy against his opening. I began to push, and the tip slid in, opening that entryway up nicely. He begged me to give him all of the length I had. In the next movement I pushed the entire length up inside of him, and bent over him at the same time. I was holding him down while I pressed my breasts against his back and rubbed them all over his back. At the same time, I told him to imagine how it would feel if I took his puny manhood in my hand and squeezed hard while riding him. Understandably, he was excited beyond words for a bit, but he soon responded with a grateful text that promised me he would be agreeable with any kind of kinky play I desired.
If you're in need of an exciting texting session with a very sexy, extremely dominant mistress, get your mobile and text me now!
Diary of a Sextflirt: Mistress Petra